SuretyDIY is getting a new improved look
Your home is your domain. Helping you make the most of it is ours. As such, it is with pleasure that we share with you how our team has been working to do that even better.
Moving forward, you will see a new logo and that we are simplifying our brand name to Surety. As our company has grown and evolved, we have eliminated the need for separate brands (suretyCAM and suretyDIY), and increasingly felt that it was time to update our look and feel to more accurately reflect who we are. Our team, including ownership, remains unchanged and committed to continuously improving how we support you.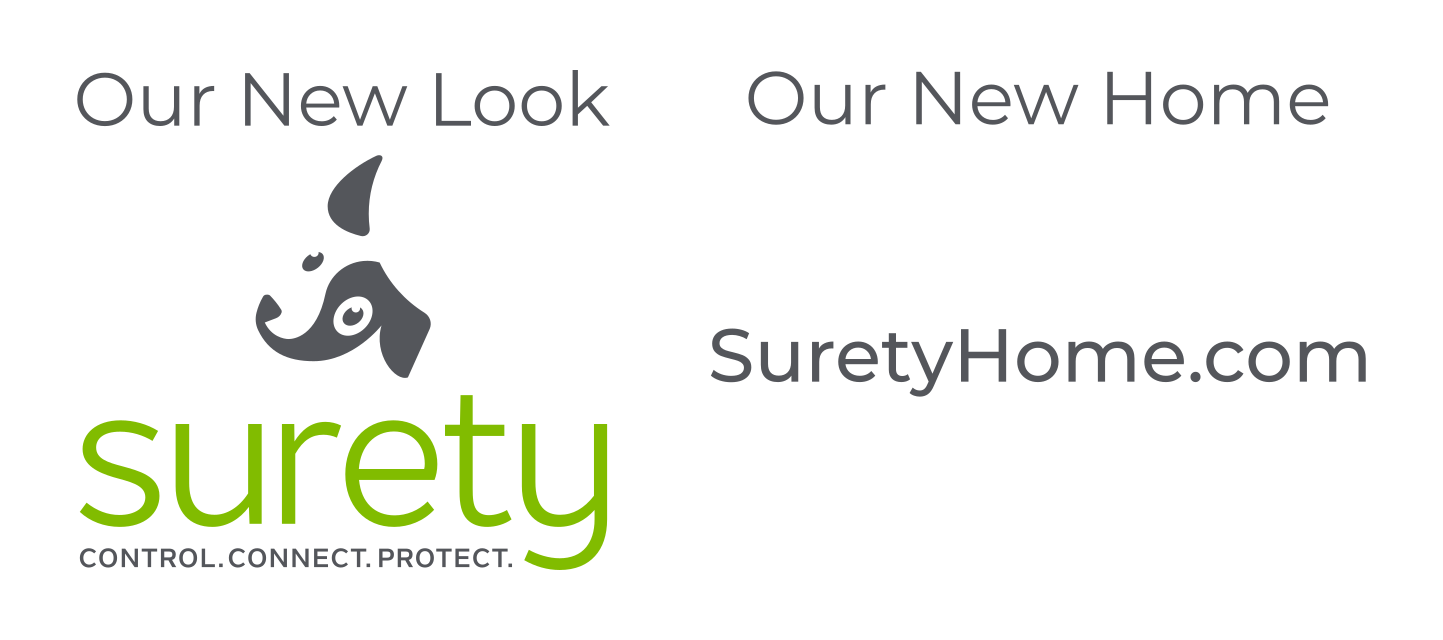 This is an exciting time for Surety. Our new look builds upon many improvements we have made and coincides with additional steps that we are taking to improve how we connect you to everyone and everything you need, and back you with unparalleled support.
So what does this mean for you? We want to assure you that you will be kept apprised of developments surrounding our rebranding efforts as they roll out. You can expect to see us transition to using our new logo in anticipation of a more significant website update. As part of our updated website release, we will be transitioning to using a new domain, suretyhome.com, however suretydiy.com will continue to connect you to our site via redirect. You can also expect additional features to be released, with the goal of making it easier for you to take control when and how you want.
As an example, we would like to announce one such improvement as we release our System Manager, which allows you to make changes in real time that previously required assistance from a customer service representative during business hours. Stay tuned for the release of additional functionality.
May we take this opportunity to thank you for your continued support. Surety would not be the company we are today without you. We look forward to continuing to deliver unparalleled support with this new branding, and we appreciate your continued confidence in us.
Warm Regards,
Your friends at Surety