Description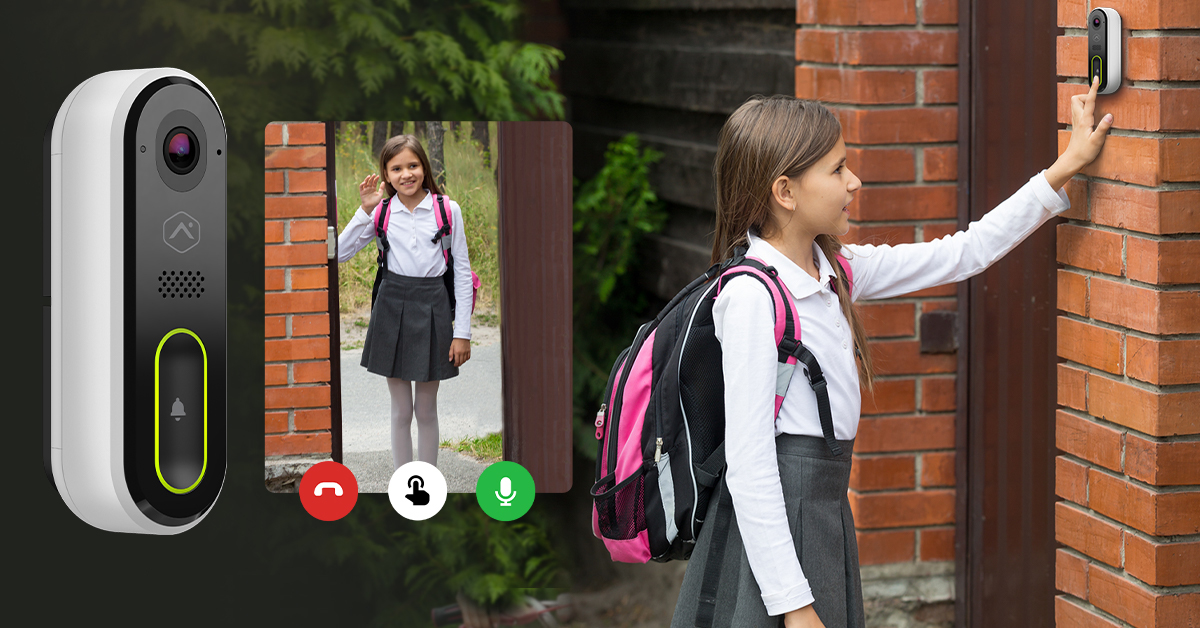 Meet the Alarm.com AI video doorbell.
Connect to a stronger platform
The Alarm.com video doorbell serves as your doorman in the world's most intelligent, secure and utterly delightful connected home security platform.
Detect with smarter AI
More advanced artificial intelligence means more accurate detection of people. Stop wondering who stopped by.
Nuisance notifications are no more
We used to rely on simple motion detection and were bombarded with notifications caused by shadows and wind. Now with intelligent object detection we get notified when something is really happening.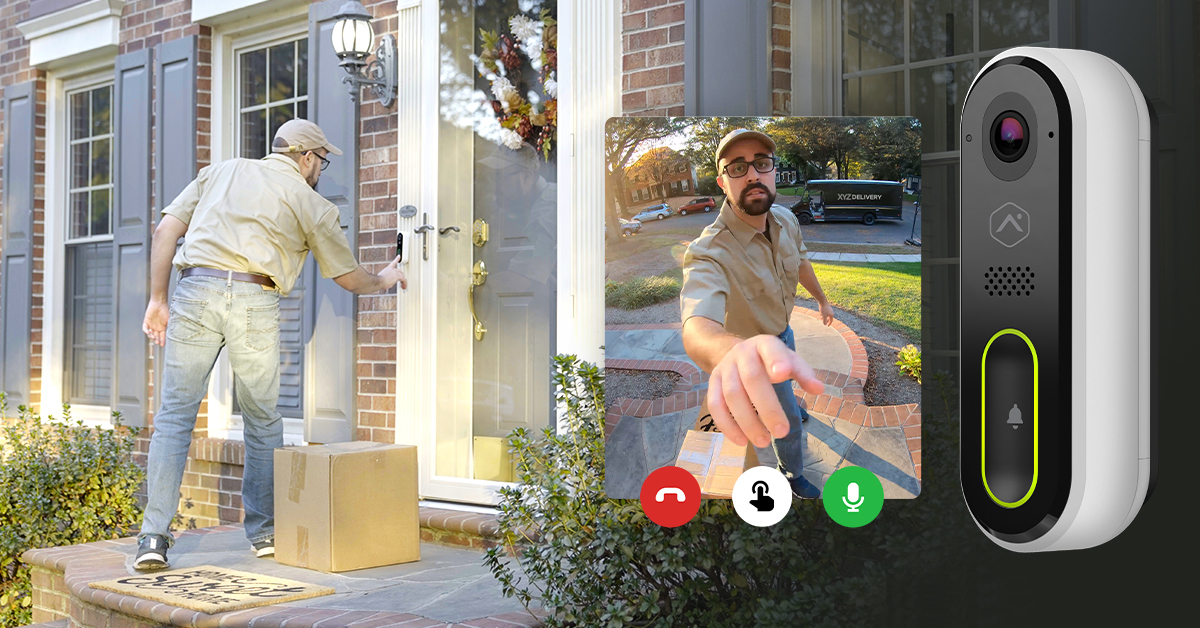 Hi, can you leave it on the back porch?
---
Don't worry, this device integrates seamlessly
Surety is your connection to the award winning Alarm.com ecosystem, allowing you to use hundreds of best-in-class security and home autiomation devices from a single app that runs on almost anything. All that and the industry's best customer service are why Surety is your home's best friend.

---
Specs & Guides
Manufacturer

Alarm.com

Part number

ADC-VDB770

Recording compression

H.264

Ingress protection

IPX4

Max resolution

1440 x 1920

Image sensor

1/2.7″ CMOS, 5 MP, 1440 X 1920

Lens/angle of view

150° vertical, 115° horizontal

Low-light sensitivity

0 lux with IR

IR range

Up to 15 feet (5 meters)

Image adjustments

Flip, brightness, contrast, saturation, sharpness, exposure

Wireless connectivity

802.11 b/g/n/ac, 2.4 GHz & 5 GHz

Operating temperature

-22° F to 104° F (-30°C to 40°C)

Operating humidity

< 95% (noncondensing) RH

Dimensions (W x L x D)

(W x L x D) 1.7″ x 5″x 1.5″ (42 x 127 x 38 mm)

Motion sensor

None (Video Analytics used for motion detection)

Power requirements

The power module included with the ADC-VDB770 is required for every installation.

AC transformer

16-30V AC, 10-30VA

DC transformer

15-30V DC, 8W minimum
Product Guides
---
Plan Compatibility
Security Alarm & Automation
Automate
Alarm
Home
Cameras Only
View
Cam
Cam Plus
Alarm, Automation & Cameras
Protect
Complete
---
Support
What types of doorbell chimes are compatible with the ADC-VDB770?

The ADC-VDB770 with its included power module is compatible with standard mechanical and digital chimes: 16-30V AC, 10-30VA.

What if I put 2 x ADC-VDB770s on the same doorbell chime?

An additional 10 VA must be supplied for each additional Alarm.com Video Doorbell connected to the same transformer. Two video doorbells would require at least 20 VA.

Are there additional mounting brackets for the ADC-VDB770?

Yes. In addition to the three mounting brackets included with the ADC-VDB770, the optional Wedge Mount Kit (ADC-VDBA-WMK) includes four additional wedge types.

Can I view my ADC-VDB770 video stream on my security panel?

Yes. At this time, the Qolsys IQ Panel 2 is the only Alarm.com security panel that interacts with the ADC-VDB770.

Can the ADC-VDB770 use Video Motion Detection and Video Analytics?

The ADC-VDB770 can only use Video Analytics. The Video Analytics recording rule options for an ADC-VDB770 are limited to the following: One Video Analytics recording rule per device, Only Ground Zone rules can be created, Only people can be detected.

Can the micro USB port power the ADC-VDB770?

Yes. However, it should only be used temporarily for troubleshooting. The ADC-VDB770's backplate acts as a heat sink to regulate its temperature and must be in place for long-term operation. Otherwise, the device could overheat and cause damage to itself and the user.

Can I change the LED color of the button on the ADC-VDB770?

No. The LED color for the button on the ADC-VDB770 cannot be customized. The LED does change color based on the status of the doorbell.

What does the double-blinking blue LED on the ADC-VDB770 mean?

The ADC-VDB770's LED double-blinks blue when the device cannot ring the indoor chime.
Still have questions? We've got answers!
The Surety support forum is the #1 resource for answers to all your questions about setting up and using the camera.
Find Answers