Description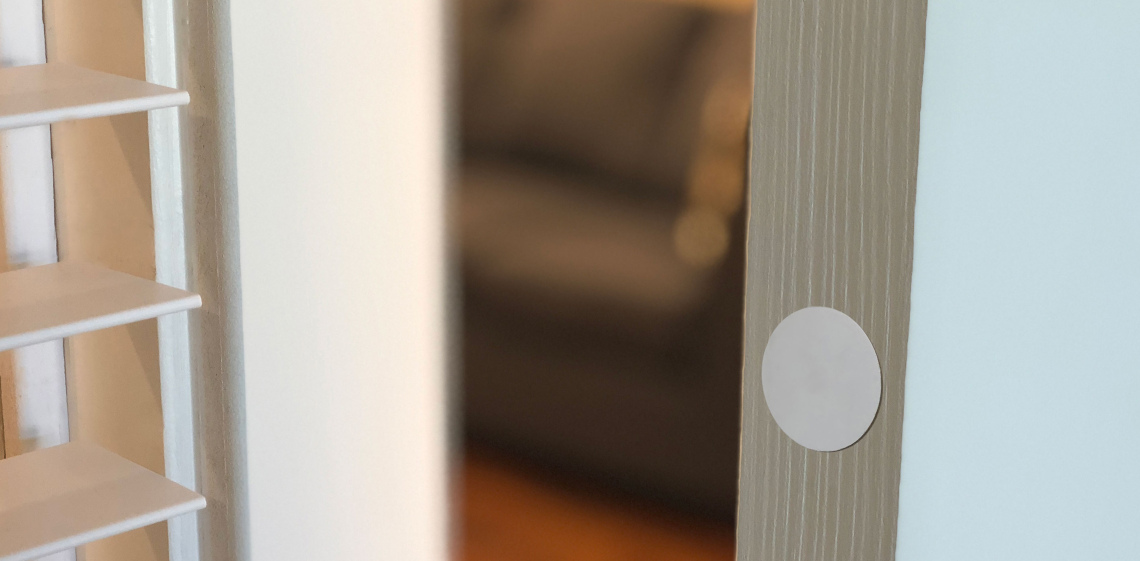 Hidden in plain sight
Installed right into the door and frame so you won't have a visible sensor mounted on your door.
Be more aware of what happens in your home
The door sensor is a basic building block of home security alarms. But it's more than that. It's a tool to monitor activity in your home. Used with Alarm.com's sensor activity monitoring, this little device opens the door to a world of smart home applications.
Trigger home automation
Automatically turn on the lights when a door opens. Or record a video clip. Adjust the thermostat when a door was left open.
Detect intrusions
If you're going to use a security alarm, choose a professional grade sensor with secure wireless communication so you can be confident it will do it's job.
Why should I use encrypted sensors?
The majority of security systems are not as secure as they could be. With technology advancing rapidly, it's becoming more and more likely that someone who wants to compromise your security system can do so without much effort or expense.
IQ encrypted sensors send signals in a coded form that can only be understood by the alarm system they are connected to. This ensures that only your system can access the content of the message, keeping your sensor activity data safe and practically eliminating your system's exposure to spoofing and replay attacks.
---
Don't worry, this device integrates seamlessly
Surety is your connection to the award winning Alarm.com ecosystem, allowing you to use hundreds of best-in-class security and home automation devices from a single app that runs on almost anything. All that and the industry's best customer service are why Surety is your home's best friend.

---
Specs & Guides
Manufacturer

Qolsys

Part number

QS1134-840

Dimensions

2.25"D x .75"H

Wireless signal range

600ft (200M) in open air

Signals

Alarm, alarm restore, tamper, tamper restore, low battery

Transmitter frequency

319.5 MHz

Wireless Protocol

S-Line

Supervisory keep-alive interval

70 minutes

RF Peak field strength

Typical 36000 uV/m at 3m

Operating Temperature

-10C~50C

Relative Humidity

5-95% Non-Condensing

Storage Temperature

-40 – 80C

Battery

3V CR2 (x1)
---
Plan Compatibility
Security Alarm & Automation
Automate
Alarm
Home
Cameras Only
View
Cam
Cam Plus
Alarm, Automation & Cameras
Protect
Complete
---
Support
Why isn't my sensor working?

If you've installed the larger side of the sensor in a metal door the wireless signal will not work. Put the large side in the door frame.
Still have questions? We've got answers!
The Surety support forum is the #1 resource for answers to all your questions about setting up and using the thermostat.
Find Answers