Description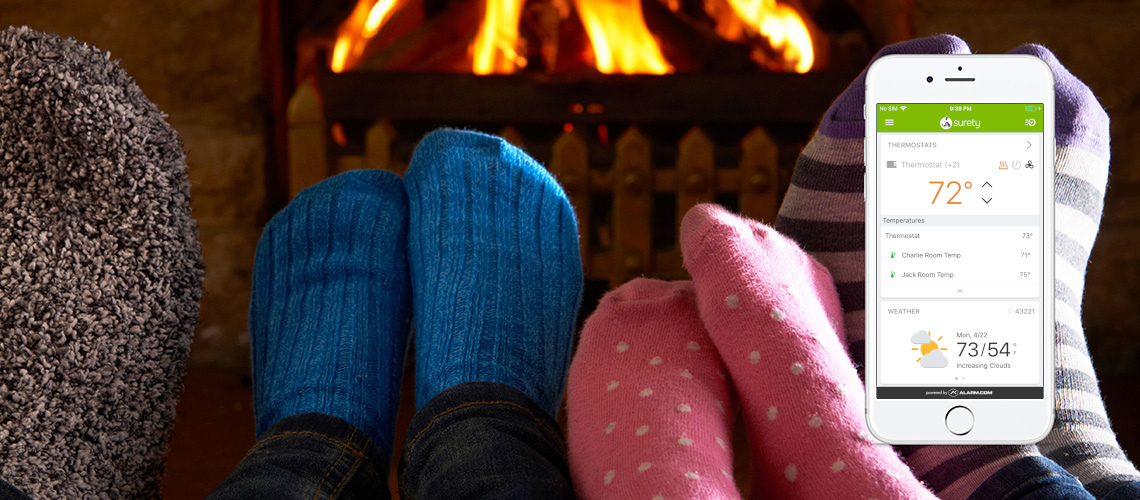 Relax, I've got your back
– The smart thermostat that protects you
Protects your heating and cooling system
Machine learning proactively monitors the HVAC system, alerting you to trouble conditions before they cascade into complete system failures, requiring expensive emergency repairs or system replacements.
Protects your home
By intelligently balancing both humidity and temperature set points, the thermostat can help prevent health risks and cleanup costs caused by mold while maximizing comfort. Winter Freeze Protection can alert you before pipes freeze and burst.
Protects your wallet
Whole-home intelligence helps save on monthly energy costs by automatically adjusting to real-time activity and occupancy changes, open windows or doors, and your geo-location.
Unreliable internet?
Connects to your alarm panel for reliability and control. This allows both wifi and cellular remote control of the thermostat for maximal reliability with dual path communication. Requires system compatible with dual path communication.
Concerned about security?
Speaks the Z-Wave S2 security protocol and connects through your security system. It was designed from the ground up with security in mind.
Never stops learning
It already packs industry leading features. Thanks to automatic firmware updates it continues to get smarter over time.
---
Don't worry, this device integrates seamlessly
Surety is your connection to the award winning Alarm.com ecosystem, allowing you to use hundreds of best-in-class security and home automation devices from a single app that runs on almost anything. All that and the industry's best customer service are why Surety is your home's best friend.

---
Specs & Guides
Manufacturer

Alarm.com

Part number

ADC-T40K-HD

Power

24V power, requires C-Wire connection

Dimensions

4.7 x 4.7 x 1.07'' (12 x 12 x 2.72 cm)

Operating temperature range

41°F to 95°F (5°C to 35°C)

Communication

Z-Wave SmartStart, Z-Wave S2 Authenticated/Unauthenticated

Humidifier support

Yes

Dehumidifier support

Yes

Heating (Fossil or Electric)

Up to three stages

Cooling

Up to two stages

Heat pump with AUX

Compatible with both O and B systems

Dual fuel (Fossil AUX Heat) support

Yes

Ventilation control

HRV, ERV, external air baffle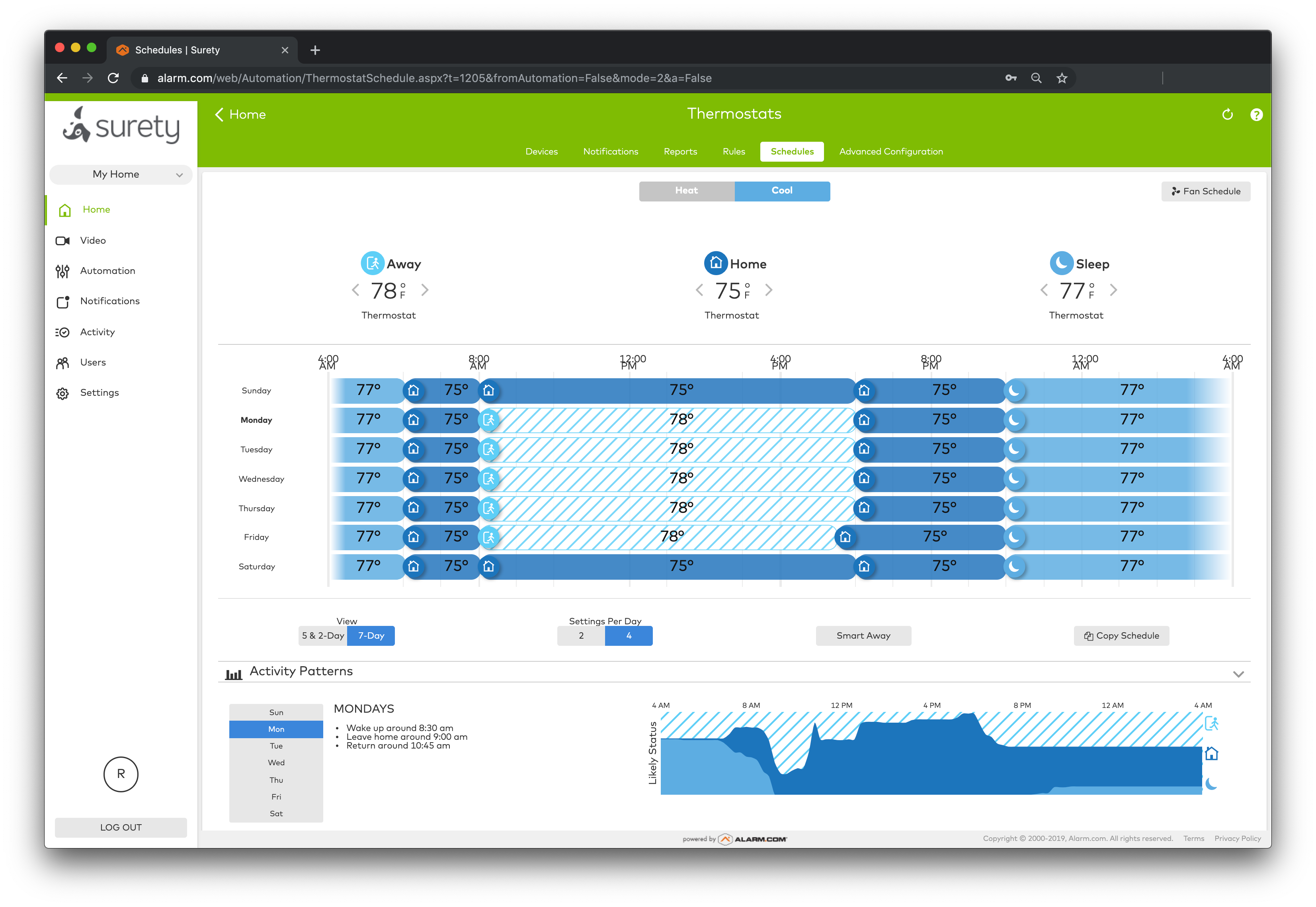 ---
Plan Compatibility
Security Alarm & Automation
Automate
Alarm
Home
Cameras Only
View
Cam
Cam Plus
Alarm, Automation & Cameras
Protect
Complete
---
Support
How do I automatically change the temperature when I leave and come back home?

Configure a "Smart Away" rule under Thermostat Schedules. It can be based on whether the security system is armed away or based on mobile device geofences.
Still have questions? We've got answers!
The Surety support forum is the #1 resource for answers to all your questions about setting up and using the thermostat.
Find Answers